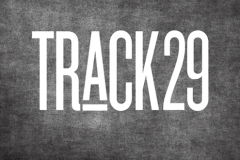 Downtown, Southside
Chattanooga Choo Choo Campus
1400 Market Street
Chattanooga, TN (Map)
Online
Contact

(423) 521-2929
Events at this location…
Sat. Oct 22nd

9pm – 10:30pm

Band of Horses, known early in its life simply as Horses, is an Indie band formed in Seattle, Washington, United States. The band's lineup has changed multiple times, and the current lineup consists of Ben Bridwell (vocals, guitar), Ryan...

Fri. Oct 28th

9pm – 11pm

Here Come the Mummies is an eight-piece funk-rock band of 5000 year-old Egyptian Mummies with a one-track mind. Their "Terrifying Funk from Beyond the Grave" is sure to get you into them (and possibly vice versa). Featuring as support...
Know something we don't?
Submit an event for this venue
Flag this Place?
Reason for flagging this place:
What is this?
Chattanooga Bridge is lovingly maintained by a small group of Chattanoogans who want to connect locals and tourists to all that our city has to offer.
Know something we don't?