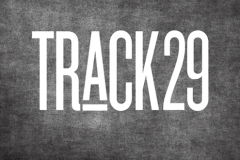 Downtown, Southside
Chattanooga Choo Choo Campus
1400 Market Street
Chattanooga, TN (Map)
Online
Contact

(423) 521-2929
Events at this location…
Tue. Mar 7th

8pm – 9:30pm

Before Jimmy Eat World entered the studio to record their ninth full-length album,Integrity Blues [RCA], the members of the multiplatinum Mesa, AZ rock band did something they've never done in over two decades. "We took a little...

Thu. Mar 9th

6:30pm – 8:30pm

An event for women, about women, to benefit women. Started in 2012, The Moth Ball® by CityScope® is an event for ladies only. It's the special event where women can dust off that wedding, prom, or bridesmaid dress or anything old in their...

Sat. Mar 11th

9pm – 10:30pm

Get The Led Out is a group of professional musicians who are passionate about their love of the music of Led Zeppelin. It's been their mission to bring the studio recordings of "the mighty Zep" to life on the big concert stage. This is not...
Know something we don't?
Submit an event for this venue
Follow us on Facebook & Twitter to always know about upcoming events...
Flag this Place?
Reason for flagging this place:
What is this?
Chattanooga Bridge is lovingly maintained by a small group of Chattanoogans who want to connect locals and tourists to all that our city has to offer.
Know something we don't?